service area
Serving Ontario, Canada and the U.S.A. including;Toronto, Etobicoke, Mississauga, Brampton, Scarborough, Barrie, Orillia, Newmarket, North York, Richmond Hill, Markham, Alliston, Collingwood, Midland, Bracebridge, Gravenhurst, Georgina, Lindsay, Peterborough, Haliburton, Huntsville, Parry Sound, Sudbury, Pickering, Ajax, Whitby, Oshawa, Clarington, Port Hope, Trenton, Belleville, Kingston, Owen Sound, Orangeville, Georgetown, Milton, Oakville, Burlington, Guelph, Fergus, Kitchener Waterloo, Cambridge, Dundas, Hamilton, Grimsby, Stratford, Woodstock, London, Sarnia, Windsor, Chatham, St.Thomas, Ingersoll, Brantford, Hagersville, St. Catherines, Niagara Falls, Welland, US, United States of America
specialties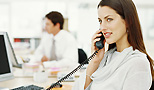 Our areas of expertise and experience;
All industries and all disciplines from entry level to executive management. Our biggest successes have come where we have built strong relationships with employers serving their recruitment needs in a variety of disciplines by listening, learning, and adapting to their changing needs over the long term. We enjoy a smaller group dynamic and the teamwork, efficiency and energy that it brings. This environment allows us to remain flexible as well as adaptable to our clients needs, and to continue to succeed at surpassing their expectations.

Areas of continued success include:

Accounting / Finance / Accounting Specialties (Tax,Audit,Treasury,Valuat.,Risk,SOX,198,IFRS etc.)
Costing / Financial Analysis / G/L / Credit / A/R / Payroll / Billing / A/P / EntryProperty Management / Real Estate / Resort Operations / Private Club Industry
Hospitality / Human Resources / Operations Management
Medical, Dental, Veterinary, all other Medical Practices
General Management / Sales / Sales Support / Management / Sales Executives
Customer Service / Administrators / Administration
Reception / Support / ProductionSupervision / Production Management
Health and Safety / Quality Control / Engineering / Maintenance
Inventory / Purchasing / Logistics / Warehousing / All Trades
our promise to you

As a recruitment organization conducting a search on your behalf we see ourselves as a business partner, in affect acting as a representative of your organization. We do not take this responsibility lightly and as such we ensure that our methods, techniques, words and actions represent your organization in a respectful and professional manner. Further to this we will not leverage our connection to your organization to enhance our firms image. In fact many of our clients appreciate our ability to conduct highly successful, exclusive, confidential search campaigns resulting in a successful hire without alerting internal employees, unqualified candidates, or their competitors. We are able to conduct the most thorough, all encompassing and specifically targeted search with only those that are choosen to be interviewed by our client being aware of who our client is. If for some reason you prefer to conduct the preliminary interview without devulging your organizations name - that can be, and has been done successfully as well.
latest news
12.03.2009
We are entering the home stretch - down to the wire. Capping off a surprisingly active year given the economic conditions. Many positive indicators of a strengthening employment market in 10'. To all of our client companies and candidates - if we do not have the opportunity to say so in person, Happy Holidays, and all the Best in 2010. Thanks.
10.25.2009
We are proud to have supported the United Way in the 2009 Enbridge CN Tower Climb. Helping in their goal to strengthen lives and build stronger neighbourhoods across our city.
10.06.2009 We are happy to report a marked increase in hiring activity across a variety on sectors.

09.10.2009 Summer has come and gone and the kids are back to school. Hiring Managers will have a renewed focus and be examining their staffing levels heading into the fall.

08.03.2009 If you anticipate the need to explore a new employment opportunity before the end of 09' this is the time to examine, update and fine tune your resume. Many new hires are made in November and December and to take advantage of that you need to be active in September/October.